WE MAKE SALESFORCE WORK BETTER FOR YOU
You've taken the first step to empower your business with Salesforce. Now it's time to make it more efficient. More integrated.
WE CAN TURN SALESFORCE INTO ADVANTAGE
Syntegrico is a team of certified Salesforce architects, software engineers, analysts and consultants. With more than 300 enterprise custom cloud solutions across sales, marketing, accounting, HR and operations departments, our experts provide Salesforce consultancy, create a strategy to maximize your efforts, and make your business processes more intelligent. With our 8+ years experience working solely with Salesforce, you can be sure that Syntegrico is the right partner for Salesforce CRM development needs. Our Salesforce CRM consulting specialists are the key to your CRM success.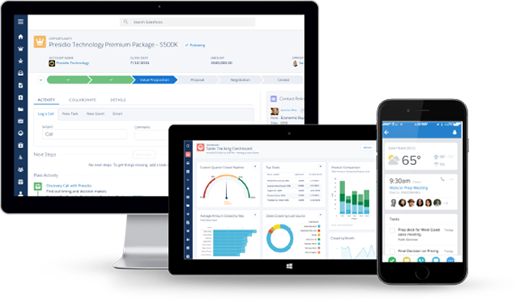 Why Syntegrico
0
Projects delivered
We have a consistent client satisfaction rate and always strive to provide the ideal team for your enterprise software development needs.
0
Full-time developers
Our talent pool consists of Salesforce Certified Administrators, Service & Sales Consultants and Force.com Developers.
0
Years experience in Salesforce
We are not newcomers to Salesforce. Our skilled employees are always up-to-date with the latest advancements and technology.
0
Offices around the world
We are always available and prepared to discuss and focus on your particular priorities.